Last call! Boat Restoration Techniques Class & Work Sessions

Ah, the smell of freshly sawn mahogany and the proud satisfaction of glossy varnish to protect your nautical project. These are the unusual rewards that can be experienced right here in our desert homeland. Don't miss this great opportunity to learn all the secrets of fine boatbuilding from Bonneville's longtime shipwright, DeWitt Smith. The five week class begins tomorow night (November 13th) at 7 PM. A great way to escape the winter blahs. Bring a family member or friend along for an unforgetable winter project. Reserve your spot now. Call 801-636-5204
Help us restore our Star Fleet!


And another boatbuilding offering for you dedicated keelboat afficianatos that you don't want to miss. You will likely never get another chance to be involved in restoring a tried and proven, bonafide olympic sailing legend like the STAR class boats DeWitt will be getting ready for Bonneville's racing programs next spring. Without exaggeration, this is a once in a life time opportunity. Be part of Utah maritime history. Help us resport these classics and earn a crew spot next season.
The
Work Sessions
will be held on Thursday evenings from 7 - 9 PM.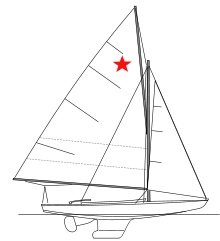 Bonneville School of Sailing
www.bonnevillesailing.com
801.636.5204
"Freedom isn't free"
Thank you to all of our Veterans for their sacrifice & service.