Covid transmission concerns, cancels Utah Lake Festival 2021
2021 Utah Lake Festival has been cancelled.


But that won't keep us from getting together to celebrate sailing.
Things are coming together behind the scenes. Stay tuned.



Cottage Meeting #6



Due to a serious medical issue
in the
Grant Headifen family (International Director of NauticEd),
Grant has asked to be excused from this weeks Cottage Meeting,



Eric Ellis, Executive Director of the Utah Lake Commission,




will give us a "State of the Lake" report,




7 PM, Wednesday, March 10, 2021


as part of Bonneville's Cottage Meeting series.
Here's the Zoom link. Please join us.
https://us02web.zoom.us/meeting/register/tZUscuCqqTMvHtK9w5ZL-sW-mITCm8HOgkcK


Celestial Navigation Offered in April.
Sail with the rest of the World Wide Sailing Community

Friday, June 18, to the Pelican Bay Marina (west side of Utah Lake),
to enjoy some sailing camaraderie that evening on the docks.
Camping, Cooking, Tall Tales, Music, Bugs, Fun for All.
Sail back home on Saturday, June 19, the longest day of the year.

Keep your VHF monitoring Channel 16 for the crossing.
Let's "keep each others back".

You'll also need extra dock lines to secure your vessel.


Bring your anchors....just in case dock space fills up.



Deck your rigs with lights or flags.
Celebrate Sailing!

Who Knew?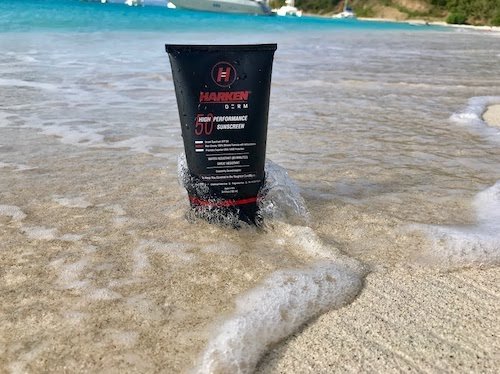 The best stuff around for sailing body armor.
Harken Derm Sun Screen and Skin Repair Lotion,
UV bracelets,
and Latitude 38 Sailing Magazines.
Give us a call for more info.


One method of stepping your mast
Stepping a mast using a gin pole.
For heavier masts, use a mast crane.




Blue Heron Whirligig
What kind of whirligig would you make?

Whirligigs and all that jazz



America's Cup 36
America's Cup Chase Boat

The "Down Under Cup"

Te Iwi E
Kia Ora


Bonneville School of Sailing
www.bonnevillesailing.com
801.636.5204