Ever wondered what it would be like to sail through the South Pacific on your own boat? Come get a first hand account of the amazing islands, cultures, and sailing communities that exist along the fabled Coconut Milk Run. Join the Julian family aboard Chasing Stars to learn what it takes to outfit a boat and put a trip like this together!

Chris & Jen Julian and family
take time to absorb that special Southern Hospitality
down under.



Join us for Bonneville's third Cottage Meeting,
tomorrow, Wednesday, 7 PM, February 10, 2021.



Contact Bonneville




at info@bonnevillesailing if you would like us to send you the Zoom Link address.




See you then.
A better way to varnish.
Try it. You'll be amazed at the results.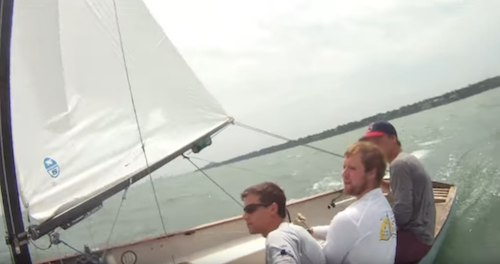 I'm working my abs, just watching these guys fly a Thistle.

Everybody's trying to go fast these days. And succeeding pretty well.




If Adrenaline is not your thing,
have you ever thought about spending a peaceful night, on a sandbar?




More laid back Distant Shores sailing in the Bahamas.


Zero degrees magnetic declination.
Beyond the Sea
Bonneville School of Sailing
www.bonnevillesailing.com
801.636.5204