Just Sayin'

SOS officially discontinued in 1927 by U.S. Coast Guard.

Maybe if Robert Redford would have transmitted a proper "Mayday"
he might have been rescued.

Possibly the most famous SOS ever.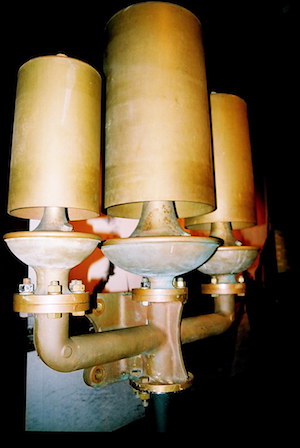 Recovered whistle
Lost at sea.

HMS Romney run aground.
Flying her inverted flag...a signal of distress.



Cumulonimbus
(best watched full screen)
Virga
(Keep an eye on Virga when out on Utah Lake)
Strong downdrafts

When is the Utah (Southwest U.S.) Monsoon Season?

When, Why and How to Reef Sails.

Windy Lookout.
A great way to know (real time) when strong winds are coming your way.
Maybe a good time to consider reefing.






I suppose you could call this an SOS...


Bonneville's Non-Profit organization


New Horizons Maritime Center


is looking for volunteers to help rescue "at-risk" youth,
by using maritime skills.
We've had a few people come forward already, but could use lots more.



We also need storage space.


A place to build and restore boats would be wonderful.
retired tradesmen
welders,
cabinet makers,
electricians,
fiberglass repair technicians
youth counselors
teachers
grant writers
seamstress/upholsterers
carpenters




How accurate are today's GPS measurements?

Use Google Earth to find your own sailing "get-away".
17˚ 45' 13.60" S
177˚ 09' 17.20" E



Lindon Marina to lead out as pioneering Utah Lake algae solutions.
Utah Lake Commission is helping to make positive changes at Utah Lake .
Listen to Podcast.



Lighten up with SOS already
Bonneville School of Sailing
www.bonnevillesailing.com
801.636.5204