These are historic times for all of us.

How Covid 19 is impacting our sailing experience.
Governor Herbert has issued a "stay in your own county" announcement.
If you want to sail on Utah Lake, you need to be from Utah County.
If you want to sail on Deer Creek Reservoir, You need to be from Wasatch County.
If you want to sail on Jordanelle Reservoir, you need to be from Wasatch County.
If you want to sail on the Great Salt Lake State Park, you need to be from Salt Lake County.
If you want to sail on Strawberry...didn't see any restrictive announcements. (??)

What's going on in the rest of the world.


The Clipper, Round the World Race.
More Sailing Events Cancelled


Short article pretty much sums up what's going on in the world of sailing.
Taken from the pages of Latitude 38 Magazine, PP. 58, April 2020.

1985-86 Whitbred Race.
(full screen is best)


C-19 activity for "Stay Home, Stay Safe", sailors.
or...
you can always use a few more soft shackles on your boat.
or...
make your own "anchor rode markers" (similar to West Marine), for every 10' of rode.
or...
if you like to read
Sailing Alone Around the World.
or...
Saving Sailing.
or
any Patrick McManus book, if you can find one.
or...
organize a play list for your IPhone.
Sail on Sailor. Wooden Ships. Hot Rod Lincoln. Southern Cross. Kokomo.
Runnin' on Empty. Sailin' Up, Sailin' Down. Thousands are Sailin' to Amerikay.
Fishin' Blues. Mull of Kintyre. Christmas at Sea. Lament...Fisherman's Wife.
Don't Ever Let Nobody Drag Your Spirit Down.

It's been three years dear friend.
Eight Bells, Dick Wagner.
Mentor and visionary for Bonneville's 501C3,
New Horizons Maritime Center.

Sunscreen Ban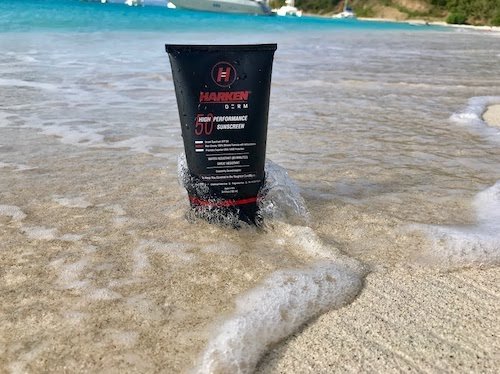 Solution: Harken Derm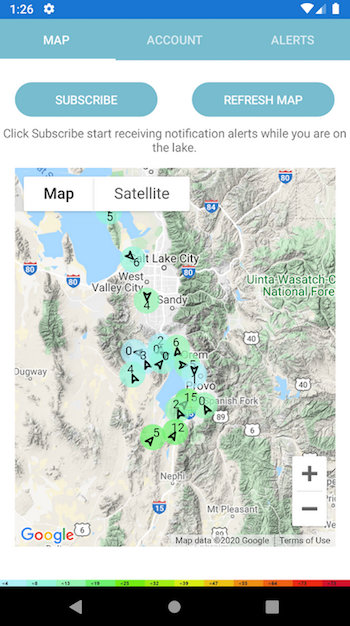 Windy Lookout App has really been busy this April.





"Sheltering in Place"
Not mandatory in Utah yet.
Just make sure your swimming pool is in the same county as your primary place of residence.


Keeping Creative (and sane) in the Time of Covid.




Plenty of water in Utah Lake this year.
(96% full and we haven't started Spring runoff yet)



When we purchased our Cape Dory in Colorado,
the Dillon Marina really impressed me as to how "sailor friendly" they were.
The marina provided a "mule" for safe put-ins and haul-outs.
(not to mention 5 mast cranes and a shore-line boat haul-out crane)
I've seen many "ramp dramas" at ULSP that could have been avoided,
if our marina would provide such basic safe boating amenities.
So anyhow, we built our own mule for boat put-ins and haul-outs.
If you need a safe piece of equipment for your boat launch, give us a call.
No need to get your tow vehicle wet, or have your boat get away from you on the ramp.



Bonneville's "mule" in action.



As of April 14, 2020
there are just 2 sailboats in the water at ULSP.

With new Covid-19 guidelines established...


Bonneville is offering Private sailing lessons (one-on-one),




at group lesson rates.


(social distancing)
Take advantage of this rare opportunity to enjoy some personal sail training.


Due to the Governors directive:


this offer is only valid for Utah County residence.
Expires May 1, 2020



PPE will be provided.




(made in Utah)
Bonneville School of Sailing
www.bonnevillesailing.com
801.636.5204