Sunset on Utah Lake from the Lindon Marina.
Lindon Marina now has a live web cam. Also sounds like a mast crane is going to be installed.
I stopped by the Lindon Marina last week. 57 sailboats in slips.
Sailing programs are strong and growing.



That same day I stopped by the Utah Lake State Park Marina. 16 boats in slips.
Looks like a "Ghost Town".
Spooky!

The Ghost ship Octavius.

St. Elmo's Fire.
St. Elmo's Fire dancing through the rigging.

Burials at sea

Pumpkin carving ideas for sailors/pirates.
Haunted Boathouse

Haunted Lighthouse
(The movie)

50th Annapolis All Sailboat Show

Worth a Read

Bonneville's sailing season is winding down.
Boats need to be removed from the marina by October 31,
so outside contractors can start setting up Christmas lights in the parking lot.


(It was sure nice when our sailing season used to be "ice-off to ice-on")


I thought Santa was an aviator...not a sailor.


Have you checked your dock lines lately??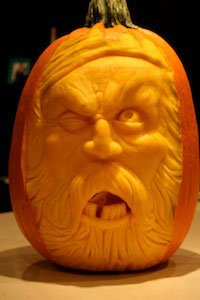 Bonneville School of Sailing
www.bonnevillesailing.com
801.636.5204