Bonneville's Cape Dory being launched, April 1, 2019

We will post other class times on our website. If you are unable to make the classes offered and need different times please call 801-636-5204 and we will see if we can accommodate your request. If you are interested in booking a private class for yourself or your party please call and book soon for best availability.



With plenty of water this year, we should have a most excellent season.
Please join us for the experience of a lifetime.


Explore the Canadian Gulf Islands
Get introduced to "Gunkholing".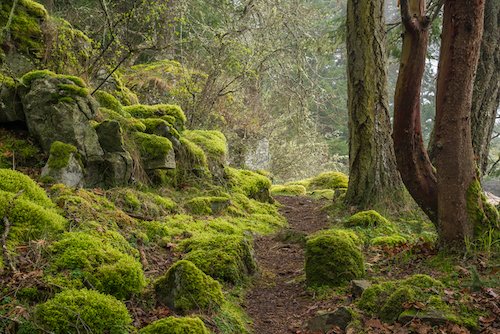 Rocky trail leading to Ruckle Point.
Part of Ruckle Provincial Heritage Park.
Salt Spring Island


Go from gunkholing in a quiet cove, to the very "hip" culture found in Ganges Harbor.



Saturday Farmers Market on Salt Spring Island is world acclaimed.

Come on along and discover Salt Spring Island.... and lots more.
Salt Spring Island, the whole way around
(long)
Reserve your spot now
801-623-5204





The mariners bag you've been waiting for.




Constructed of the best materials available.
Assembled by hand by a gifted sailmaker and sailor.



Only complaint...I can't find room for my sauerkraut sandwich.
Sure seems to fit all kinds of other essentials.



Get yours before they're all gone.
Designed by Marc Hughston, Santana Sailing owner / instructor. Long Beach.
Santana Sailing Store.


Karl




Tips and tricks for applying bottom paint.
Jamestown Distributors

April 1st
boats go in the water and lessons begin.





Using the Provo Marina's mast crane to get the job done.


Lots of folks mention how slow the crane winch is.
Can't argue that...unless you use a cordless drill, fitted with a 10" extension and socket.
Make sure your drill batteries are topped off.
You don't need a heavy duty lifting strap to attach to the crane hook.
Just make sure it makes at least a 3' loop. (6' length)
Your mast will likely be 75 lbs - 170 lbs.
If you do the re-creation of Marines lifting the flag on Iwo Jima,
and a wind comes up...somebody could get hurt.
Play it safe.
Many in our sailing community donated time, talent and means,
so that you could have a safe and controlled mast stepping experience.
Thanks to all who have contributed to this marina

upgrade.





Rusty Buster

!


Get back in the saddle sooner. Be Safer.


Friday April 12. 6 - 8 PM
Saturday April 13, 9 AM - 11 AM.
$50.00 per person per 2 hour lesson.



Let's go over basic safe boat handling skills.
Give us a call.
801-636-5204



Bonneville School of Sailing
www.bonnevillesailing.com
801.636.520
4