June 22 - 23, 2018, Summer Sailstice Social Sail
Even though your sunburn from the 2018 Utah Lake Festival Regatta is still talking to you,
We need to at least sign up for the next great sailing event,
celebrated throughout the world .


Early sign ups could be prize winners.

Summer Sailstice participants sailing on Utah Lake, as in years past, will sail out of Provo and Lindon, to converge on Pelican Bay Marina, the evening of Friday, June 22. Although it is the longest day of the year, if we don't have good wind, a 7 mile crossing still puts us into Pelican Bay close to, or after dark, if we leave around 6 PM. As this is a social sail, there are no hard and fast rules...except to enjoy the evening sail. Bring your Hibachi, ice cream maker or order delivered pizza from Tenney's.

If you feel so inclined, get some 12V LED strip lights to festoon your boat. The lakeside homes have started to watch for Sailstice boats coming into the harbor at night. A great way to promote sailing on Utah Lake.

Crosland Trophy

24 hour sail
over and around Utah Lake.
Are you up for an endurance challenge?
How fast and how far can you go in 24 hours?
Sailstice / Crosland 2016
Mitch Mahana, Roger Crosland,
( 76.5 NM )

Chad Chorniak, current record holder, 2017
( 80.4 NM )

Your Name:
( Your Record )


Big Buddah gettin' the word out there.
Here comes the Utah Lake Festival Regatta.


The 2018 ULFR is now in the history books.
A big thank you to the Utah Lake Commission for major sponsorship contributions to the regatta.



Race contestants head out to the course,
amid a plethora of SUP first timers, ski boats, jet ski's, power boats and fishermen.



This year we had a field of 13 boats.
Not bad considering the state switched dates on us...and then back again.
We would have had at least another 4-5 boats for sure without the date snaffue.



It felt good to get out of the sun, visit and chill with some cold water and sodas.



Then Blues Street BBQ showed up with the ribs, chicken, potato salad, and coleslaw. Everybody loved the Blues.
Gourmet cupcakes were provided by Mary Strong.



Team Wyewacket was well represented.



Grandma and grand daughter officially representing Bonneville School of Sailing.



Crew of Unsinkable II all smiles after some great moves out there on the lake.

If you have photos / videos, please gather up your best, put them in a folder, and we'll get a site prepared to receive them. Thanks in advance.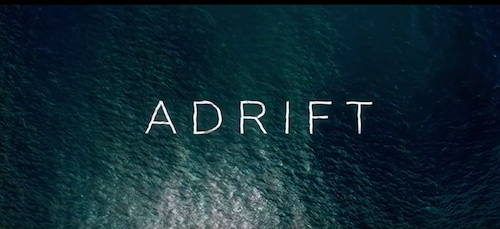 Let's hope this latest sailing drama is more credible than Redford's attempt.


Bonneville School of Sailing
www.bonnevillesailing.com
801.636.520
4


Click to visit
Bonneville School of Sailing!