Utah Lake Festival Regatta


in conjunction with
Utah Lake Festival


has been calendared for Saturday, June 30, 2018,

Utah Lake State Park.
Stay tuned for more info.

Have you ever had a positive sailing experience?
Time to
Pay it Forward
Volunteers needed for Utah Lake Commission,
public school trips to Utah Lake State Park
April 24, 25 & May 1, 2
9 AM - 1:30 PM each day
Bonneville's "Wind in Your Sails" demonstration
shows kids how a sail boat works on Utah Lake.
Please consider being a sailing mentor for this rewarding service opportunity.
Lunch provided.
Call Louise 801-636-5204

Hangin' out in Panama.
Follow the sailing adventures of Chasing Stars,
a 46' Leopard Catamaran.
Evidently, Chris is tending the dugout of a contracted scuba diver
who is retrieving CS missing saildrive propeller.

Instagram
sail_chasing_stars


What kind of critters can be found in Panama?

How to train a giant salt water croc to sit up.
Would someone hand me another piece of bait...real quick!
Largest salt water croc on record is 23' long.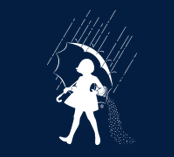 And all this time I thought Morton Salt came from the Utah Salt Flats.


An excerpt taken from NauticEd's


Weather Sources
Global weather, in general, comes from unequal heating of masses of air at the earth's surface in places called "source regions". The main source regions are the snow-covered Arctic and Antarctic plains, and tropical and subtropical oceans. Thus, an air mass might be cold and dry, cold and moist, warm and dry or warm and moist. As the air moves, the planet rotates underneath it. This causes the rotation that we see on weather maps every day.
Air masses at different latitudes move around the planet in different directions. This is because at the equator, air is generally ascending. As surface air moves in to replace the ascending air, it turns west. At the Polar regions the air is generally descending. As air at the surface is pushed away from the polar region, it turns east. Due to other more complicated effects i.e rotation and tilt, air from the equator descends back to the surface at about 30 degrees north and south latitudes. At 60 degrees north and south latitudes, air rises to descend again at the polar regions. This is called the Three Cell Model of General Circulation.
It's not necessary to remember all this detail but only to say that all these forces and movements create general trade winds which sailors have been using for thousands of years. It's why cruisers go around the world in a counterclockwise direction sticking to more equatorial latitudes with easterly winds and racers go around the world in a clockwise direction going as far south as possible with westerly winds. These forces and movements also create clashes of spinning air masses. It is these clashes that affect local conditions creating cold and warm fronts and pressure gradients.




Flat Earther's

Iceberg vessel.


If you have a depth sounder/fish finder on your boat...
simply by using it, you become eligible to win prizes worth $800



Your "depth information" of your sailing grounds will be used by Navionics to upgrade bathymetric information of your very own lake/area.

This is a huge "win / win" contest for all of us who recreate on Utah's lakes.
Enter here to participate.


One opening available





Learn to Sail


Begins Saturday, April 21, 2-5 PM
call Louise
801-636-5204




Boat channel dredged along north jetty, Utah Lake State Park.
Another $500,000 allocated to dig down 2 more feet.


Opening date moved ahead,

extends completion date.


Maybe Memorial Day opening?






A true giant of sailing education,
Dick Wagner of Center for Wooden Boats, remembered
We miss you dear friend and mentor.

1933 - April 20, 2017

Lest we forget.
Bonneville School of Sailing
www.bonnevillesailing.com
801.636.5204