TWSBA Conference introduced lots of ideas and energy for New Horizons.
DeWitt, Louise and I had the priviledge of taking The Jolly Dolphin out on the Miles River...
an arm of the Chesapeake Bay, for a three hour sail.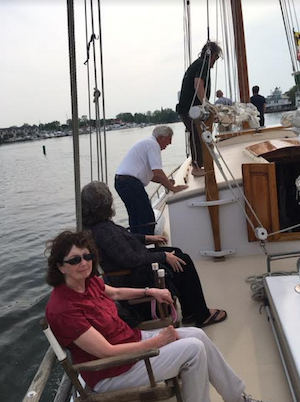 Getting the two masted Skipjack ready to leave her berth at the Chesapeake Bay Maritime Museum was a challenge. A persistent 10 knot beam breeze required the use of a spring line to swing out into the harbor, as we were hemmed in by a large excursion boat mere feet behind us and a large power boat in front.


Eight bell's for a beloved friend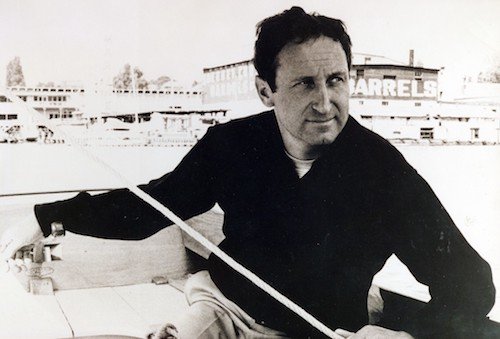 If it weren't for the kind mentoring of Dick Wagner,
Bonneville School of Sailing and New Horizons Maritime Center would likely not exist.

While attending the Teaching With Small Boats Alliance conference at the Chesapeake Bay Maritime Museum, opening comments from Joe Yucha somberly broke the news of Dicks passing. As we continued on through the conference, we were surprised at the number of people who were also influenced by this kind, generous and driven man. If you are not familiar with Dick and his legacy, please take the time to read about him here.

"Today Lake Union, tomorrow the world!"
Dick Wagner




Saturday, June 3, 2017




Utah Lake Festival Regatta


Awards, Swag, Food, Racing
Current water level... -3.1...and rising


We've got more water in the lake right now, than all of last year. Water depths are lookin' good for big boats if you've got one.
ULSP has a mast crane to help safely step your masts.
Early-bird register on-line includes 2 free dinner tickets
If you haven't signed up for this year's Summer Sailstice,
please consider joining the rest of the sailing world to celebrate sailing...
and maybe win some cool swag in the meantime.


Saturday, May 6th
we were clobbered by the fastest moving, strongest squall I have every seen,
anytime,

anywhere . . .





Our crew about to get "marinated" by this unusual squall.

Please carefully

consider

evaluating your boat for being
Utah Lake Super Squall Prepared

Anchoring out in a storm could save yourself and your boat.


Do you have a properly sized/rated anchor for your boat?




Is it hung off your bow, ready to go in the water at a moments notice?


(a typical squall coming out of the south gives us time to get forward, lower the anchor and help the ground tackle pay out. This storm hit with such speed and strength, we were lucky to just get the sails dropped).
Do you have at least a 7:1 length of chain and 3 braid nylon anchor rode?
(Utah Lake averages 9.9 feet deep. You do the math)


When is the last time you have practiced setting your anchor?


(You really need to have a working knowledge of your equipment)

This squall quickly turned our dock mates main sail into ribbons.
Does anyone out there have a spare Catalina 22 main sail?


How about an onboard VHF?




(monitor channel 16, ship to ship communications could render assistance)




(Assistance can be summoned by cell phone 911).




(Have your cell phone in a dry pack)


Get the best PFD you can afford, then wear it.


(how much is your life worth?)


A flare gun could expedite the rescue/assistance rendered


(Hypothermia is the real deal. Don't underestimate it's ability to take you out)





We've all heard the phrase:




"Friends don't let friends drive drunk"


How about
"Friends don't let friends sail without an anchor hung off their bow"?


It's just a matter of time until you get clobbered out there.
Are you ready?
Bonneville School of Sailing
www.bonnevillesailing.com
801.636.5204