New Horizons Maritime Center, Gift Certificates, Vendee Globe Update

Vendee Globe Spread Out Over Two Oceans

What's an IMOCA 60?
The south end of an IMOCA 60 open class, doing what it does best...
goin' north!
Foils allowed for Vendee Globe
IMOCA 60's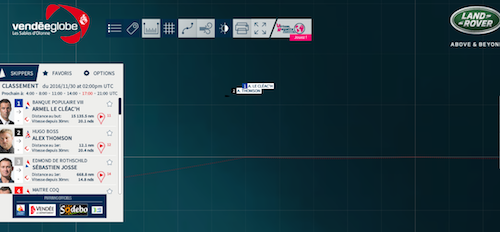 Life is like sailing, eh.
Betcha' can't watch just one.


Do you need a place to "Write Off" 2016 income?
New Horizons Maritime Center could use your financial support.


Your donation will go directly to helping our Wasatch Front kids learn maritime trades.
Boat building. Sailing. Team building.
NHMC uses S.T.E.A.M. curriculum.
Science. Technology. Engineering, Arts. Math.
Your donation will make a difference.
Just look at what it's done so far!




Give a sailing experience for Christmas . . .




Our most popular Gift Certificate is a two hour Discover Sail for 2 for $99.00.

Call 801.636.5204



Bonneville School of Sailing
www.bonnevillesailing.com
801.636.5204
Click to visit
Bonneville School of Sailing!