Basic Keelboat Prep Class


Great way to get a leg up on the U.S. Sailing Keelboat Written Exam


Starts Tomorrow!




August 17, 24 and 31





How old is too old?
Staying young. It's all about the good times we remember.
Could Utah Lake be a gold mine?
Only $40 a bottle.
Buy one, get one free.
Rio Report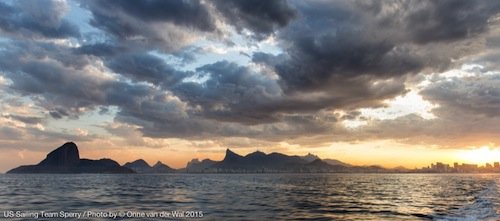 Interesting commentary from Sailing Anarchy
"Still some exciting competition to go

and I would just like to finish with a small element of defense of Team USA which has been getting some flack on this site. 4 boats are likely to be in the Medal Race, (three have made it so far – ed). Do not forget the medal race is the equivalent of an athletics final and to qualify for 40% of the Olympic finals in any sport should be no shame. Yet, for US Sailing to state, "After six days of racing, the U.S. Olympic Sailing Team is in the top ten in five of ten classes" is hardly the Gold Standard of achievement. In fact, it is a spin on what many would call a dismal performance. Yes, there are some very good sailors there, but the US Olympic sailing platform clearly is not working."
A veritable sailing smorgasbord
what's your flavor?
Lots of "hands on" experience
"if anything is gonna' happen...it's gonna happen out there"
Discover the wildness of the Channel Islands
September 14 - 17, 2016
Sample the magic of Catalina Island
Last chance this year to learn on a big cat
September 21 - 24, 2016
A great blue water experience
October 27 - 30, 2016
And the San Juans have always been calling to you
October 12 - 18, 2016
A flooding of the senses in San Diego
November 10 - 13, 2016


Bonneville School of Sailing
www.bonnevillesailing.com
801.636.5204