Saturday June 4th, 2016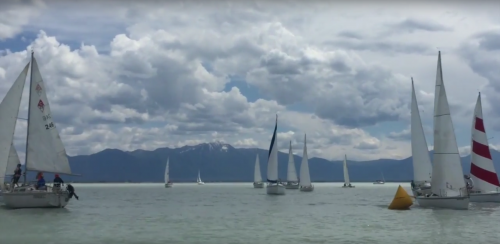 Get your boats and crews ready for the
2016 Keelboat Regatta

In conjunction with the Utah Lake Festival

Thank you to our sponsors who have helped make this Regatta a reality!

The Utah Lake Commission




Bonneville School of Sailing
Boatbuilders Workshop
West Marine


CALL FOR ENTRIES

Register on-line by June 1st for early bird discount
and to receive 2 FREE Dinner Tickets


(Extra Dinner tickets must also be purchased by June 1st
so we can get a count for our caterer)

Please join us for the BBQ even if you aren't racing.
Call the above number by June 1st for tickets


DIVISIONS

I Keelboat (26' LWL and longer)
II Keelboat (23' LWL - 25' LWL)
III Keelboat (22' LWL and shorter)
Multihull Division

All entries will be handicapped, according to PHRF rules and ratings.


This year's medals are awesome and the BBQ is always a winner!



Division winners will be awarded 1st, 2nd and 3rd place medals.

Great Swag!!






Want a US Sailing Keelboat Certificate?
Call 801.636.5204 to schedule classes.



Bonneville School of Sailing
www.bonnevillesailing.com
801.636.5204