Sailing Distant Oceans
British Virgin Islands
Winter Sailing Seminar # 4
Please join us this Thursday, February 11, 7:00 PM and experience sailing in the BVI's.
Kelley Hana and his family, Bonneville alumni, take to the Spanish Main
and bring back a treasure chest full of "dream come true" accounts of their family vacation,
in the beautiful British Virgin Islands.

Next week
Building the Bella 10
DeWitt Smith tells us all about this new "stitch and glue" boat from Sam Devlin,
designed specifically to introduce boat building in our public schools,
and used by New Horizons Maritime Center
as their boat of choice for boat building instruction.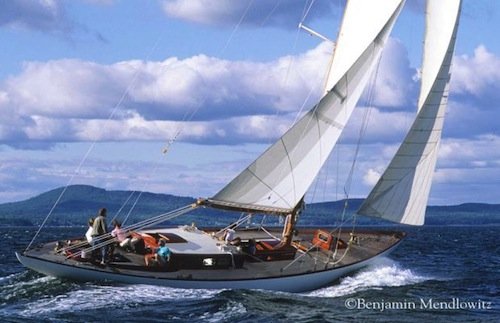 Who Knew?
The "N" Class Yacht Serenade was captained by Jascha Heifetz.






New Horizons Maritime Center booth at STEM Fest, South Towne Center.
The calm before the storm.




Curiosity begins even before the public is allowed in.
The wooden boat "Bella 10" is just minutes away
from capturing the imagination of 20,000 participants.




Ms. America stopped by our booth to help us with time trials of different shaped boat hulls.
Thank you Julie Harman,
for taking time out of your demanding schedule to play with our boats.




It was shoulder to shoulder, non-stop action for three straight days,
of introducing NHMC to Utah.
Thanks DeWitt, Robert and Gary for doing such a great job.





On-the-water opportunity to sail "Life"
on an Offshore Passage Making experience of a lifetime.
May, 2016





If anyone is...or knows of someone who is an experienced "local" sailmaker,


able to

"convert a rope bolt main to slugs or a slide system, and someone that could help with sail mods"

for a J35,


please contact Bonneville at 801-404-0098.




Thanks



Check out the Great Salt Lake Yacht Club sailing seminars.



Bonneville School of Sailing
www.bonnevillesailing.com
801.636.5204