Winter Sailing Seminars Begin
This Thursday
January 21, Provo Marina
7 - 8:30 PM
Sailing Distant Oceans
Dale and Chris relive their Caribbean sailing adventures
sailing from St. Maarten to Panama
Can you ever have too much "boat stuff"?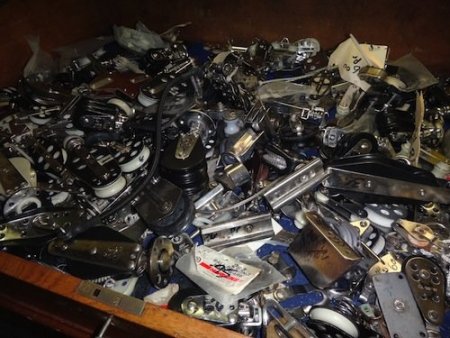 This is a great time to start sorting out all that j..stuff
you've been holding onto for 10?..15? years now.
Which means you probably won't be using it for at least another 10 years.
Why not bring it to our
FIRST EVER SURPLUS AUCTION
and donate it to helping kids get out on the water.
Coming this spring to the Provo Marina.


Considering selling your boat?


One "for sure" way you can get your asking price
is to donate it to NHMC
and write off the fair market value
on 2016 taxes . . .
and you'll be helping kids get out on the water.
(Contact Louise at 801-636-5204 for your donation).




So far . . . so good!




Winter is a great time to turn your attention to learning a new sailing skill.


Take our Celestial Navigation Class
April 8, 15, 22, & 29th
Bonneville School of Sailing
www.bonnevillesailing.com
801.636.5204