Gift Certificates. Precision Navigation, Snow Pack, Christmas Memories

Winter Solstice Begins

A most unusual... but always appreciated


CHRISTMAS GIFT




Learn to Sail / Sunset Sail / Discover Sailing Gift Certificate

Navigation is critical to most any sailing activity.



Christmas Memories WWI
Keep our service men and women in your thoughts and prayers this Christmas.
They do so much for us in many unseen ways.




While sailing alone around the world in 1895
Joshua Slocum enters into his ships log:
"Christmas of 1895 found the "Spray" refitted even to a wonderful makeshift stove which was contrived from a large iron drum of some sort punched full of holes to give it draft; the pipe reached through the top of the forecastle".




I'm guessing, Slocum would have stayed with good old wood burning heat
if he sailed today's "high latitudes".

Who was Joshua Slocum?

December 22
the sun will start staying out longer
Countdown to Spring




Utah Snow Pack levels so far

Interesting article on water awareness in Utah.
Stay informed. Communicate with your legislator.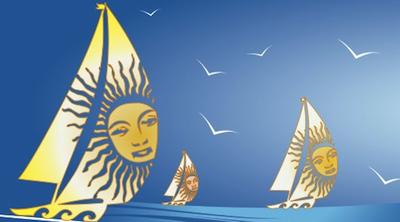 Vote by December 22 to help Summer Sailstice keep sailing along.


Bonneville School of Sailing
www.bonnevillesailing.com
801.636.520
4


Click to visit
Bonneville School of Sailing!