Today's the last day to reserve your spot(s).
One stateroom still available for a unique get-away.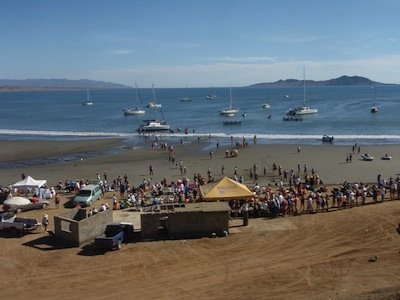 Ba-Ha Ha-Ha Deadline also September 15


Super Moon Lunar Eclipse coming September 27


Riddle of the Sands
1979 English sailing movie.

GoPro Channel


Sail-berging
(select full screen for best view)


Park City Sailing
hosts Fall Regatta, September 19-20
Lasers, Optimists & 420's, Elliot 6m's, Ultimate 20's and multi-hulls






This rock was completely submerged this spring!
Utah Lake water level down 5.16 feet from compromise.
It has been as low as -5.74 lately.
This is our measuring rock at low water level.
Consult "official" water level data for day to day fluctuations.





Low water levels are creating problems, as boat trailers can't get out deep enough before falling off concrete ramps. Orange buoys indicate where ramp ends and lake bottom starts.
Be aware...there can be considerable "drop-offs" at some locations. Walk the face of the ramps to determine a safe spot for your haul-out.






It's time to start practicing your "Pirate Speak".
September 19, Talk Like a Pirate Day.






Utah Lake Clean-up Day
slated for September 19.
Coincides with International Coastal Cleanup Day.
Come on down to the lake and pitch in.

Bonneville School of Sailing
www.bonnevillesailing.com
801.636.5204