Follow us on Facebook as we sail to Two Harbors, Avalon & Emerald Bay
from Marina Del Ray
March 16 - 19
on a Jeanneau 409
We're taking names for our next Catalina trip.
Give Louise a call if you're interested in a May or fall cruise.
801-636-5204
Welcome aboard
Take a guided tour of Comanche
A new Tongan Island is born, December 2014
Before
After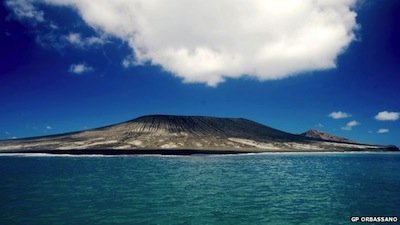 Four months later, Hungo Tonga is still hot to the touch.
Besides the four things we all know we're not supposed to do, you really shouldn't get too close to an erupting volcano.
Where in the world is Doug Hendricks?
Our Caribbean Adventure mariners are taking on supplies in Dominica
next stop...Martinique.
Pond boats
Fun for the whole family
Who Knew
that Irish fiddle music could cure scurvey?
Vernal Equinox, March 20


Now this sounds like a festival to me!
Bogeda Bay Fishermans Festival
Wooden Boat Challenge
Parade of Pets and Lamas
Boat Parade and Blessing of the Fleet
Bath Tub Races
Tribute Bands
Park City Sailing
Spring Social, Raingutter Regatta & Silent Auction
March 28, 2015
Another great series of winter seminars comes to a close
Thank you to all of our sailing community members who attend our seminars
Thank you to all our seminar presenters
Thank you to our sponsors who gave so generously
Thank you to Utah Lake State Park for providing such a wonderful facility to meet in.
There's only one thing left to do now...
Lets go sailin'
Bonneville School of Sailing
www.bonnevillesailing.com
801.636.5204