Bonneville's Offshore Passage Making and Celestial Navigation instructor, Doug Hendricks, who has just completed sailing from Indonesia to South Africa, is now offering some very
exciting and unique CARIBBEAN SAILING ADVENTURES.
Martinique
Virgin Islands
Underwater sculptures in Granada
Grenada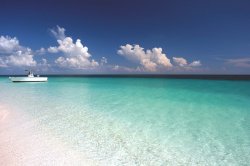 Abaco
Click HERE for more information and how you can choose the dates and
length of your Caribbean Adventure.
You will be sailing aboard Doug's 42' Hunter "Life".
OFFSHORE PASSAGE MAKING
This is an opportunity to obtain some real time and experience on the ocean.

Southern Bahamas to the Virgin Islands
February 2nd to the 22nd

Virgin Islands to Florida
June 15th through 28th
Complete details HERE
Aside from what it teaches you, there is simply the indescribable degree of peace that can be achieved on a sailing vessel at sea. I guess a combination of hard work and the seemingly infinite expanse of the sea - the profound solitude - that does it for me.
Billy Campbell
Bonneville School of Sailing
www.bonnevillesailing.com
801.636.5204