Winter Sailing Seminars and Course Announcements
2011 WINTER SAILING SEMINARS


It may be cold and the boats are out of the water, but we can still get together and do some vicarious sailing. Part of the joy of sailing is learning "new stuff", and this years presenters will have you better prepared than ever for the upcoming 2011 sailing season.

January 20: Celestial Navigation
Bonneville's celestial navigation instructor, Doug Hendricks, has teamed up with the BYU Planetarium staff to present a star show that drew standing-room-only crowds last year. Learn how desert nomads and ocean explorers used heavenly bodies to chart their courses. Come early for a good seat in BYU's beautiful new planetarium.
January 27: Rigging and Sail Care
Kyle Hintze, from Spot on Rigging will explain the importance of proper rig care, adjustment and replacement. Learn about some of the new fiber rigging products available today. As time permits, Kyle will share important sail care and repair tips and maybe a few splicing techniques.
February 3: Sailing on Distant Oceans
Roger Bliss frequently sails as a member of Harbor Yacht Club in San Diego and The Moorings, to Catalina and the BVI's. Learn from a well traveled sailor how to charter and enjoy the rewards of a destination vacation.
February 10: Introduction to Racing
Last year Tim Adams shared his racing experience as a veteran Cabo Race participant. Since then, Bonneville has been fortunate to have Tim conduct two Spinnaker Clinics on our Olson 30. Visit our web page for a few testimonials of Tim's abilities to teach fun and easy racing concepts.
February 17: The Great Salt Lake Yacht Club
The GSLYC Commodore and club officials will tell us why they are the world's saltiest sailors. A first class sailing organization, run by first class folks, right here in the middle of the desert.
February 24: Boat Surveying
Lynn Reister of Lodestar Marine, is a professional marine surveyor from the west coast, who has graciously agreed to introduce us to the intricacies, pitfalls and rewards of boat purchasing.
March 3: Sailing on Distant Oceans
If this seminar doesn't get your dream machine going, you're not a sailor. Mike Harmer, Skipper of UNSINKABLE II, will present his recent (2 months ago) charter experience in the beautiful (and warm) BVI. Wear your Aloha Shirts and think warm thoughts. Spring is coming!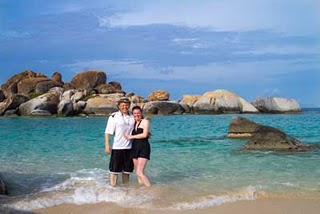 All seminars will be held at the Provo Marina, Visitors Center
Utah Lake State Park. 4400 West Center, Provo
Consecutive Thursday evenings, 7-8:30 PM
EXCEPT FOR
Celestial Navigation Seminar on January 20th, held at the BYU Planetarium, Eyring Science Center
Detailed directions and information will precede each seminar
Contact 801-404-0098 with your questions





CELESTIAL NAVIGATION CLASS COMING SOON!
If you are curious about Celestial Navigation, how it works and why it is important,
this is the class for you.

This class will be held in Orem
February 25, March 4, 11, 18
7 - 9 PM

Visit our website for more detailed information.
To Register Call 801.636.5204