NOTICE OF RACE
UTAH LAKE FESTIVAL REGATTA
JUNE 6-7, 2014
UTAH LAKE STATE PARK


Friday Evening, Warm Up Race (non-mandatory)
Saturday, Regatta
Three divisons, racing with PHRF handicapping.
BBQ Dinner, Raffle, Awards, Swag Bag


The festival atmosphere of this sailing regatta creates a unique opportunity for sailors of all skill levels to enjoy, learn, compete and contribute to the growth of our inland sailing community.

Registration qualifies all participants for a shot at some incredible raffle prizes.

Come and join us for a fun and exciting day on the lake followed by a catered BBQ dinner (ribs, chicken, beans, corn on the cob, salad and dessert).
MARK YOUR CALENDERS
June 6-7
Utah Lake Festival Regatta


. . . details coming next week



SPONSORSHIP OPPORTUNITIES AVAILABLE

Sponsors Still Needed
Please consider getting involved


We are still looking for sponsorship support from you, your company, your corporation. If you are interested in improving our sailing grounds, creating more access to sailing programs for our youth and encouraging safe boating practices on our inland lakes, your donations can accomplish just that
.
If you are unable to participate in our structured sponsorship programs, please contact us with your desires to help, and we will do our best to work out a creative use of your resources.

Volunteers needed for
Utah Lake Festival Keelboat Regatta


Positions:

Committee Boat Officials. Must have good computer skills and a laptop computer to record race results. We will train you on recording and using handicap adjusting programs. Complimentary BBQ dinner for all Committee Boat Officials.
General purpose volunteers.
But wait . . . there's more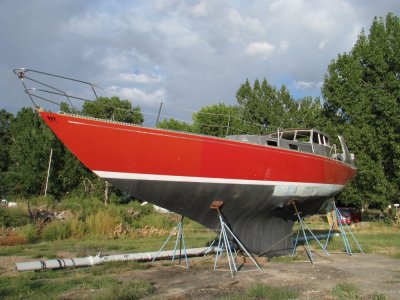 Bay Bea needs to be craned into Dry Storage, May 14. We need 6 volunteers to assist in moving BB's mast and boat stands. Dates and times are subject to change. Your kind assistance would be greatly appreciated.


Bonneville School of Sailing
www.bonnevillesailing.com
801.636.5204