IT'S STARTING TO FEEL LIKE SPRING . . .
VERNAL EQUINOX, MARCH 20, 2014
Translated literally, equinox means "equal night." Because the Sun is positioned above the equator, day and night are about equal in length all over the world during the equinoxes. A second equinox occurs each year on Sept. 22 or 23; in 2014, it will be on Sept. 22 at 10:29 P.M. EDT. This date will mark the autumnal equinox in the Northern Hemisphere and the vernal equinox in the Southern (vernal denotes "spring").
The Builder of the Great Sphinx was a Sailor!
The early Egyptians built the Great Sphinx so that it points directly toward the rising sun on the day of the vernal equinox.


In Central America, the ancient Mayans built Chichén Itza to align with the sun's movement on the equinox. While the sun moves across the sky, the pyramid's shadows look like giant serpents slowly moving down the stairway.



Stonehenge in England also marks the position of the rising sun on the vernal equinox.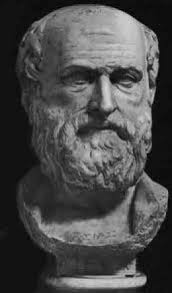 Who was
Eratosthenes?

(and why should we, as sailors, care?)


LEARN CELESTIAL NAVIGATION FROM YOUR HOME




Bonneville's new, interactive, virtual Celestial Navigation classroom
May 2, 9, 16 & 23, 2014

OFFSHORE PASSAGEMAKING CLASS OFFERED
April 11, 18 & 25, 2014


Your instructor, a veteran of multiple ocean crossings, has an information packed curriculum of first hand "blue water" experience to get you prepared for your bucket list countdown.






MAST CRANE FABRICAION IS IN THE WORKS!
Plans are coming together for our new mast crane.
Thanks to all who have donated to make this dream happen.
We're happy to accept continued donations. We are very close to a break even.

Utah Lake Legacy,
Chapter 3

Utah Lake Legacy,
Chapter 4
Bonneville School of Sailing
www.bonnevillesailing.com
801.636.5204