SPRING SAILING COURSES OFFERED

Offshore Passage Making
April 11, 18, 25
Celestial Navigation
May 2, 9, 16, 23

Catalina Island Adventure Cruise
May 8 - 11, 2014
Deadline to Register is March 1, 2014
Bareboat Certification
May 8 - 11, 2014
We are also taking reservations for our spring sailing courses.
Call 801.636.5204

WINTER SAILING SEMINAR #5


Sailing Distant Oceans


with
FRANZ AMUSSEN


"One year of 16 years sailing the Med"
Franz Amussen holds a
USCG Merchant Marine Officer License
, Master of Steam, Motor or Auxiliary Sail Vessels not to exceed 50 tons. Has cruised for twenty two years, sixteen of which were in the waters off: Albania, Montenegro, Croatia, Spain, France, Italy, Greece and
Turkey.
In addition he has sailed the Pacific Northwest to Alaska, the east coast Intracostal Waterway, the French Polynesian Islands and multiple islands too numerous to mention, in the Caribbean. He has also raced the
Chicago to Mackinac Island
3 times, and the Newport to Ensenada 4 times. He has written 2 books which are available in Kindle,
"Bareboat Yacht Chartering in Turkey 2012"
and "Greek Island Social Networks and the Maritime Shipping Dominance they Created: Onassis, Lemos and others". Don't miss Franz's presentation of "One year of 16 years sailing the Med".

Thanks to Bill Watson and DeWitt Smith
for a fact filled Star Class seminar
Bill diagrams "rig tension" on Star Class boats during our February 6 seminar.
Did you know JFK sailed
Stars
?
PRESIDENTS DAY, 2014
Some of our Presidents who sailed.
President Kennedy at the helm of
Manitou,
a 1937, Sparkman & Stevens, 62' "woody" yawl.
From 1962 -1963, this yacht was referred to as the "Floating White House".

A hand drawn sketch by JFK the night before.
John F Kennedy's True Love
The last night of his life, John F. Kennedy was in Houston. Returning from his last supper, JFK retired to his room at the Rice Hotel to rest up for a busy schedule ahead in Dallas. As the hotel staff was cleaning the President's suite the next day, an announcement was made over the loudspeaker: The President of the United States had been assassinated. With tears in their eyes, the personnel continued to strip the President's hotel room, and a piece of hotel stationary was found near Kennedy's bedside. On the paper was JFK's last doodle - an image he scribbled out as he drifted off to sleep that night. It was a simple little sailboat, which bore no small resemblance to his beloved Victura.



Kennedys out sailing his beloved 25'
Wiano Senior,
VICTURA

Bill Clinton, sailing with the Kennedys

Harry Truman looking very "salty"
F.D.R. getting away from it all.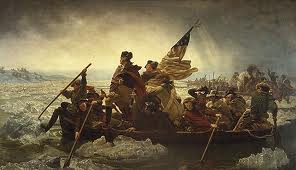 Washington under "bare poles".
List of Presidents by Occupation

1

George Washington - Land Surveyor, Farmer/plantation owner, Soldier, Honorary Sailor


2 John Adams Lawyer - Farmer
3 Thomas Jefferson Land Surveyor - Writer, Inventor, Lawyer, Architect, Farmer/Plantation owner
4 James Madison - Farmer/plantation owner, Lawyer
5 James Monroe - Farmer/plantation owner, Lawyer
6 John Quincy Adams - Lawyer
7 Andrew Jackson Soldier - Lawyer
8 Martin Van Buren - Lawyer
9 William Harrison - Soldier
10 John Tyler - Lawyer
11 James Polk Lawyer - Plantation owner
12 Zachary Taylor - Soldier (Army Major General)
13 Millard Fillmore Lawyer
14 Franklin Pierce - Lawyer
15 James Buchanan - Lawyer, Diplomat
16 Abraham Lincoln - Land Surveyor, Lawyer
17 Andrew Johnson - Tailor
18 Ulysses Grant Soldier - General of the Army
19 Rutherford Hayes - Lawyer
20 James Garfield - School teacher, minister, soldier
21 Chester Arthur - School teacher, lawyer, collector of tariffs
22, 24 Grover Cleveland - Sheriff, lawyer, assistant teacher
23 Benjamin Harrison - Lawyer, journalist
25 William McKinley - Lawyer
26 Theodore Roosevelt - Public Official, Rancher, Soldier
27 William Taft - Lawyer, judge, law reporter, dean of law school at the University of Cincinnati
28 Woodrow Wilson - Lawyer, professor, president of Princeton University
29 Warren Harding - Newspaper publisher/editor
30 Calvin Coolidge - Lawyer, Vice President of Northampton Savings Bank
31 Herbert Hoover - Engineer, Investor
32

Franklin Roosevelt - Lawyer, Sailor


33

Harry Truman Farmer - Men's clothing retailer, Gentleman Sailor


34 Dwight Eisenhower - Soldier, General, President of Columbia University,
35

John F. Kennedy - Writer, Sailor (Navy Lieutenant)


36 Lyndon Johnson - Teacher, Public Official
37

Richard Nixon Lawyer - Sailor (Navy Lieutenant Commander)


38

Gerald Ford - Sailor (Navy Lieutenant Commander), Lawyer


39

Jimmy Carter - Sailor (Navy Lieutenant),[1] peanut farmer,[2] writer


40 Ronald Reagan[3][4] - Actor & broadcaster, President of the Screen Actors Guild[5]
41 George H. W. Bush - Pilot (Navy Lieutenant, Junior Grade),[6] Businessman (Oil)[7]
42

Bill Clinton Lawyer - Law lecturer, Gentleman Sailor


43 George W. Bush - Businessman (Oil,[8] baseball)[9]
44 Barack Obama - Public Interest professional, Lawyer, Law Professor [10]



Bonneville school of Sailing
www.bonnevillesailing.com
801.636.5204