WINTER SAILING SEMINARS TO BEGIN


in 10 more days.
Bring a friend.


UTAH LAKE ICE


When is it safe to walk on lake ice?
It's hard to resist walking out on the lake,
or even taking a
bike
for a spin.

STAR MID WINTERS
From big boats (
AC 72 Artemis
) . . . to little boats (
Olympic Star class
).

Paul Cayard
wins Star Mid Winters.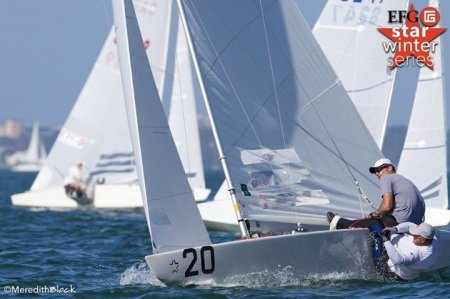 New Star Winter Series
Facebook
page.


BOAT TRIM REFINISHING CLASS OFFERED
"Wood Trim Refinishing Class" – seeking students for a

Tuesday

night hands-on workshop,
2 hours long in Salt Lake City to get you started on preparing your boat for a Spring launch.
4-5 students needed to form class: contact BSSS to let us know of your interest, 801-404-0098.
THANK YOU
to all who have "stepped up" in support of our new mast crane project.
Any donation, small or large, will help insure we have a working mast crane, come spring.
Please contact us with your donation.




Pretty
awesome seminars
at the Seattle Boat Show
January 24 - February 2


MIKE'S BACK IN THE BVI'S




Our April (I'm so excited) BVI Flotilla Captain, Mike Harmer, is back in the BVIs
even as we freeze here in Utah.

One year ago,
January 2013, he also escaped to the sunny BVI's.
Don't miss the swag Mike will be bringing back from Conch Charters, at our Winter Sailing Seminars.
Thanks Mike and Conch Charters.





UVU to host
Banff Film Festival
,
(You've gotta watch this full screen!)
February 11-12
Contact
UVU Outdoor Adventures
for tickets
Tickets will go fast, so don't delay!
This stuff is way over the top.
801-861-7025

One of last year's Banff Film Festival Winners

GIMP MONKEYS

Bonneville School of Sailing
www.bonneevillesailing.com
801.636.5204